We ship FAST, most orders ship same day!


Questions? Please Call!!
Toll Free 866-282-9168
27 Years of Experience.
We're Here To Help.
GUIDELINES FOR ORDERING COACHES AWARDS
Our typical coaches awards come with the following message:
Thanks Coach (Manager, Team Mom etc.) Coach's Name
From Your 2013 Team Name

If you prefer your own wording you can have
up to 2 lines of any text you desire.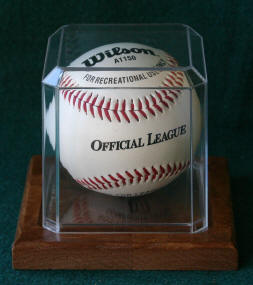 BH5
Baseball Holder on Wood Base
$17.50

Sample Order Form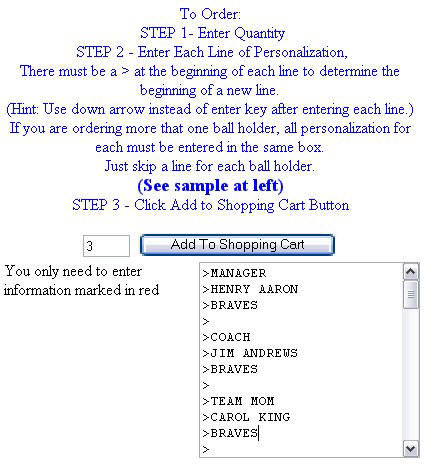 Place Order Here
To Order:
STEP 1- Enter Quantity
STEP 2 - Enter Each Line of Personalization,
There must be a > at the beginning of each line to determine the beginning of a new line.
(Hint: Use down arrow instead of enter key after entering each line.)
If you are ordering more that one ball holder, all personalization for each must be entered in the same box.
Just skip a line for each ball holder.
(See sample at left)
STEP 3 - Click Add to Shopping Cart Button